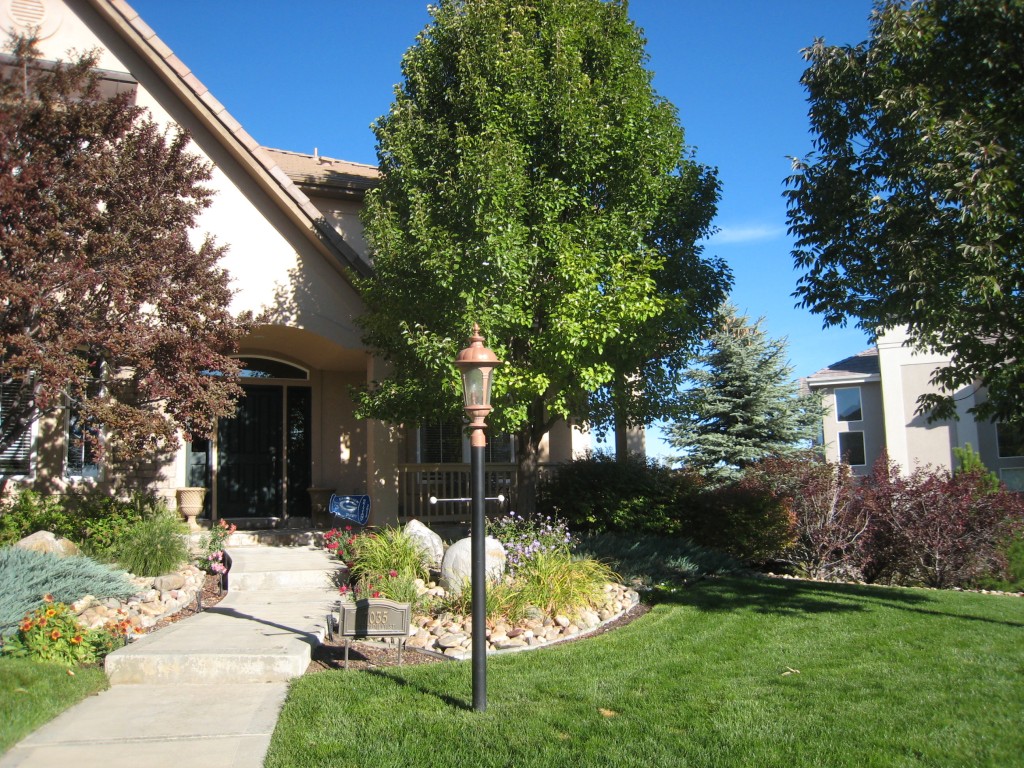 Year Founded: 1998, current owner since 2007
Owner: Christopher Dominy
Employees: 25
Service Mix: Full-service landscape management including turf and ornamental maintenance; fertilization; weed, insect and disease control; irrigation; landscape enhancement services such as mulching and seasonal color
Client Mix: 90% high-end residential, 10% small commercial
Chris Dominy purchased BestYard in 2007, a year or two shy of the economic downturn that ravaged the landscaping industry. Things eventually turned around, though, and Chris suddenly found himself in need of more employees to keep up with growth.
The challenge as of late has been Colorado's roughly 3% unemployment rate. "Over the past few years, we actually had to turn down business because we couldn't find people to perform the work," says John Dominy, Chris' father who serves as a financial adviser to the company.
Low unemployment or not, Chris had to find more employees. He and his father turned their attention to the 30% of people already working, but looking for a better or different job. "There are many good, hardworking people in industries like fast food, hotels and restaurants, and even as Uber drivers," John says. "Many of these people earn less than they would working for a good landscaping company. It became clear that this was our opportunity."
John and Chris had been working with Tony Bass, business consultant and creator of the Automatic Hiring Machine. They had implemented some of Tony's marketing automation techniques in their company. When they'd heard about automating the hiring process, they were all ears.
The Automatic Hiring Machine is a multi-step process. Each step has built-in mechanisms to help screen employees and filter out the unqualified. The first step, though, is generating interest in working for the company. "You have to treat recruiting just like any type of marketing," John says.
John and Chris immediately reworked their job ads to begin casting a wider net. They initially focused on the online job platform Indeed, testing roughly 12 ads to see which worked best. Only a quarter of those ad headlines had anything to do with landscaping.
Check out the analytics on a landscaping-specific ad headline:
Landscape Crew Member, $13-15 per hour — 16,884 impressions, 322 clicks
Now check out the analytics on some unconventional headlines:
Get Paid to Work Outside, $13-15 an hour — 24,574 impressions, 710 clicks
Tired of working nights and weekends? — 21,391 impressions, 599 clicks
Fresh Start Working Outdoors, $600 hiring bonus — 15,400 impressions, 461 clicks
Tired of working restaurants and fast food? — 14,541 impressions, 564 clicks
Those unique ad headlines helped capture the attention of another 75,000-plus people. More importantly, more than 2,300 people clicked on the ad and were exposed to BestYard. Talk about casting a wider net.
The next step for Chris and John was automating the applicant screening process. To do so, they rewrote the ads themselves.
"We surveyed our employees to find out why they liked working here," John says. "We used that information to come up with a top 10 list that we put in our ads." This would help to further entice potential new employees, particularly those from outside the landscaping industry.
We pay weekly on Fridays and always on time.
We want you to make a lot of money. The harder you work the more you make.
Our management team is friendly. You will work directly with the owner, our ops manager, and office manager. We don't yell, cuss or abuse our team. We care about you and your family. We want you to be successful.
Our employees rarely quit. Our team has been with us for a long time.
You get new equipment every year.
No one will steal your equipment in the morning if theirs isn't working.
You don't have to maintain your own equipment or sharpen your own blades.
We will train you. We want you to be successful and make more money.
We have work during the winter doing Christmas Lights and Snow Removal.
Our company is growing by 500 new clients per year. There is a lot of opportunities to move up if you learn new skills, provide great quality and work hard.
Chris and John then came up with eight job requirements that would help filter out those who wouldn't be a good fit with the BestYard culture:
You must be a reliable person who shows up every day, 10 minutes early ready to work on a team.
You must have a valid Colorado driver's license and good driving record (No D.U.I).
You must be a US citizen or have a valid VISA to work in the USA.
We work 10-hour days Monday-Thursday. If it rains during the week you must be able to work on Friday or Saturday, but you normally have a three-day weekend.
Must speak fluent English and read directions and addresses in English.
We have a strict no drugs, alcohol, or smoking policy at work, in our trucks, or any workplace.
No felonies.
Work outdoors in dirt, dust, & mud; around bugs, insects, animals, pets; and in hot, cold, rain and snow conditions.
These revamped ads helped generate an additional 100 qualified job applications, in addition to the 45 that came in through the "Landscape Crew Member, $13-15 per hour" ad:
Get Paid to Work Outside, $13-15 an hour — 32 applications
Tired of working nights and weekends? — 18 applications
Fresh Start Working Outdoors, $600 hiring bonus — 34 applications
Tired of working restaurants and fast food? — 16 applications
Putting all of the company information and prequalification questions in the ads helped save 10-20 minutes per applicant. "We didn't have to go through all of that during the initial interview," John points out.
In addition to Indeed, BestYard has had some marginal success with ZipRecruiter. Snagajob is a new platform the company is trying. "It's great for hourly-type employees like fast food workers," John says. Facebook has also showed good results.
"Part of the Automatic Hiring Machine is creating employee avatars," John points out. Avatars are essentially "model employees" possessing all of the skills, values and characteristics a company looks for. "We used those avatars to create custom audiences in Facebook," John adds. "Then we pushed our job ads out to the custom audiences within a 15-mile radius of our location."
BestYard has been using the Automatic Hiring Machine process for a couple of years now. As a result, the majority of the company's new employees are not experienced landscapers. That's OK. They are good, hardworking people with great skillsets and the desire to learn. That's what BestYard wants—and needs—more than anything else as the company continues to grow.
Learn the most about the Automatic Hiring Machine! Join Tony's WEBINAR!
Lawn and Landscape Business Owners Make Hiring Fast and Easy!
Watch the Video and Learn How
To Become a Confident Employer
(866) 923-0027

Having trouble  finding, recruiting, and hiring landscape employees? Watch the video!
Request access to case
studies and learn more! Free!