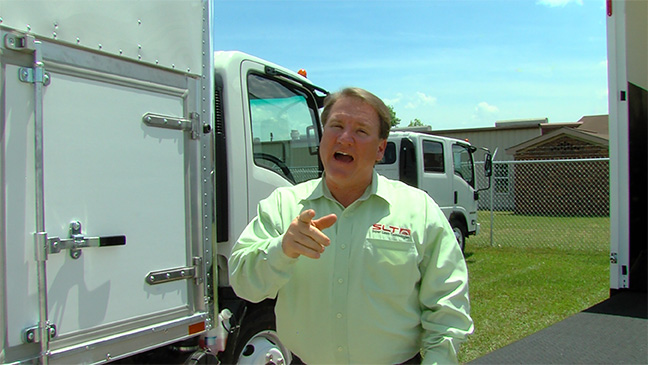 This article will be met with skepticism. In fact, a few of you who read this will dismiss what I'm about to say as total BS.  That's ok with me.  The more of you who ignore what I'm about to say, the easier it will be for those who do follow my advice.
Bitching and complaining about employees has got to stop. Contractors are suffering because they are using outdated methods for recruiting. Many are finding themselves stuck in the field with a sore back and unable to fulfill their contractual obligations. Many have given up on growth. That's too bad.
Wealth is created much faster and on a larger scale when you leverage the services of employees. In fact, there's no faster way to become wealthy from contracting than to grow your business via employees. Quit complaining about the "poor work ethic" of young people.  It's time for YOU to change your employee recruiting and hiring system.
If Amazon opens a new distribution center in your town, they will bring in their professional human resource team and find 500 people to fill the positions needed to run that operation paying around $15/hour. The same story applies if Home Depot, Lowes, McDonald's or Chic Fil A open a new store. The people will magically appear, and the store will open.
I've been an employer for 32 years and I've learned firsthand the frustrations of being an employer. I once suffered through high turnover and felt like I must be infected with an anti-employee disease. It seemed like my company was a revolving door. Fed up with my circumstances, I invested in my education by becoming a student of human resource training. I read books, attended seminars, and hired consultants to improve my recruiting and hiring skills. Investing in my education worked!
When I sold my contracting company my management team had been in place without turnover for 6 solid years. With 30 crews in the field, the average tenure of crew leaders was just over 3 years. We employed seasonal field workers, full-time managers, office staff, mechanics, accounting staff, drivers, and equipment operators. The methods I used to attract, screen, hire, and retain these employees were effective even though the unemployment rate was around 4%.
You can no longer run an ad that says "Experienced Crew Leader Needed" and expect to have people beating your door down to work for you. I've been teaching contractors how to change their employee recruiting and hiring process to a well-planned marketing and purchasing system inside their company.
Our plan teaches:
How to avoid the 5 biggest hiring mistakes almost every contractor makes
How to attract 5x to 10x the number of applicants using 13 free techniques and 1 paid advertising strategy
How to use precisely targeted job ads to attract the high-quality, motivated job applicants
How to use simple technology to automatically disqualify lazy and unreliable job applicants
How to lower the cost of every new hire by $2000 to $6000 per year
How to improve your retention rate starting at the moment you offer someone a job
YOU must change your hiring process. You're in competition with professional human resource teams of big companies and every small employer in your town. But that's just the way it is when you are an employer. It's part of the job. Educate yourself. I'm sick of hearing the bitching and complaining.
To help you solve this problem, we've just published a FREE mini-course on this subject titled "The Easy Way to Hire" to help contractors fix this problem quickly. Get help right now. Go to www.automatichiringmachine.com/webinar .
Download the well-organized handout. Then sit down in a quiet place and take notes as we teach you how to change your hiring system. You'll learn how find the reliable employees you need to grow your business while the economy is still expanding. I'll see you online.
Tony Bass has been a business owner since 1987 and has signed the front of over 25,000 paychecks along the way. He is the co-author of The E-Myth Landscape Contractor: Why Most Landscape Companies Don't Work and What to Do About It. He is the creator of the Automatic Hiring Machine training program. You can reach Tony at 478-822-9706 or tony@tonybassconsulting.com.
Learn the most about the Automatic Hiring Machine! Join Tony's WEBINAR!
Lawn and Landscape Business Owners Make Hiring Fast and Easy!
Watch the Video and Learn How
To Become a Confident Employer
(866) 923-0027

Having trouble  finding, recruiting, and hiring landscape employees? Watch the video!
Request access to case
studies and learn more! Free!