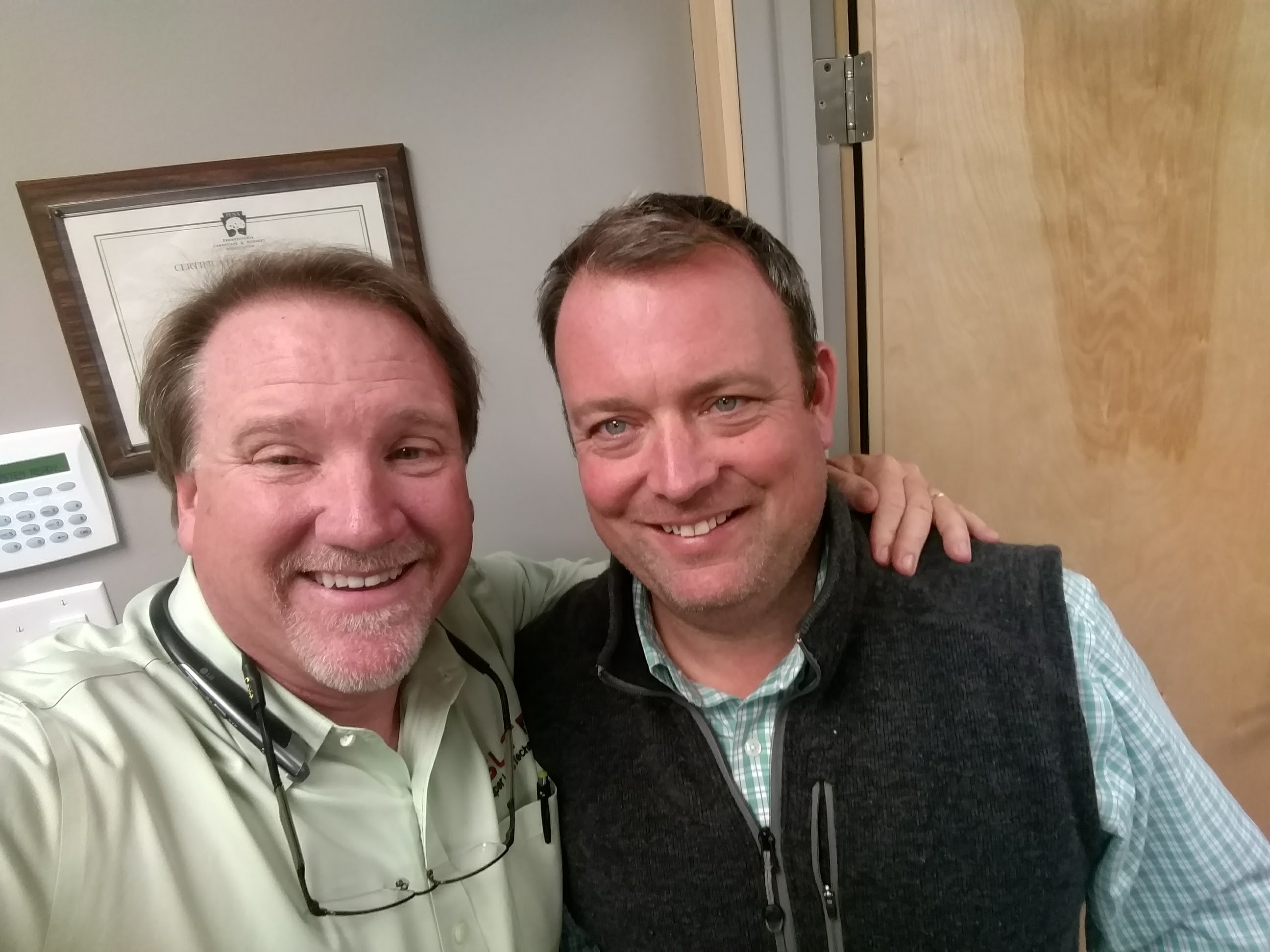 Year Founded: 1997
Owner: Keith Hallman
Employees: 40
Service Mix: 65% maintenance, 35% installation
Client Type: High-end residential
Paragon Landscaping was riding a wave of growth in 2017. In fact, owner Keith Hallman says his biggest problem was finding enough quality employees to take on all of the new work coming his way.
With business booming in a tightening labor market, Hallman needed to start generating more job applications. He also needed a way to screen down to those quality applicants that would be a good fit for his reputable company. Hallman simply couldn't devote hours a day to following up with and screening applicants.
Hallman was introduced to the Automatic Hiring Machine. "I could immediately see that this model could work and was just what we needed," Hallman says.
The first thing Hallman did was begin exploring new sources for recruiting employees. Two online sources, Indeed and Craigslist, were added to his tactical plan. He also decided to create a piece of company literature that his vendors could hand out to customers and contacts.
Next, Hallman began developing "avatars" of the types of people he likes working in different positions throughout his company. In other words, he began defining the skills, values and other characteristics that make up what he considers an ideal employee. Those "avatars" were built into the job ads Hallman was creating.
Hallman says those more creative, unique job ads helped catch the attention of the right types of applicants. "We'd thought about where these types of people were already working," Hallman says. "We created the avatars and wrote the ads in a way that would connect with them."
It worked, and the job applications came pouring in. In a short amount of time, Hallman received 100 hits on Indeed alone. The challenge now was sifting through those 100 applicants. "If I would have had to go through all 100, it would have taken an exorbitant amount of time," Hallman says. Fortunately, he didn't have to.
Utilizing Automatic Hiring Machine techniques, Hallman narrowed those 100 applicants down to three. "I didn't even have to look at those other 97," he says.
The Automatic Hiring Machine has a special filtering process that helped disqualify the majority of applicants. In Hallman's case, he instructed those initial 100 applicants to fax a resume to his office. A bunch dropped off right off the bat.
"Most people don't have a fax machine sitting in their house," Hallman says. "It's easier to take a photo with your phone and email it. But we asked for the resume to be faxed. Only those who were really interested in the position would follow through because they'd probably have to go somewhere and spend a few bucks to send a fax."
In addition to sending a fax, applicants were instructed to call Hallman's office the following day. Hallman says this step helped filter out those who couldn't follow instructions.
In a market where employees are hard to find, some small business owners may be hesitant to ask job applicants to jump through so many hoops before getting an in-person interview. But for company owners like Hallman, it's more important for him to filter down to the best of the best before jumping through too many hoops of his own.
"My overall goal is to build a great team with a great company culture," Hallman says. "I've always wanted to run a company where people want to work; where there are more job applicants than open positions. We are now getting several inquiries a month from people who want to come work for us."
Since implementing the Automatic Hiring Machine in 2017, Paragon Landscaping grew from 25 employees to 40 in just two years. With the recruiting puzzle all but solved, Hallman is now focusing more of his attention on employee training and retention. He has time to do that now thanks to the Automatic Hiring Machine.
If you own a lawn, landscape or contracting business and you would like to build an employee recruiting system like Keith Hallman, order access to the Automatic Hiring Machine online training program by clicking the link here: www.automatichiringmachine.com/buy
Learn the most about the Automatic Hiring Machine! Join Tony's WEBINAR!
Lawn and Landscape Business Owners Make Hiring Fast and Easy!
Watch the Video and Learn How
To Become a Confident Employer
(866) 923-0027

Having trouble  finding, recruiting, and hiring landscape employees? Watch the video!
Request access to case
studies and learn more! Free!